Top Jeep Wrangler Off-Road Accessories Westminster MD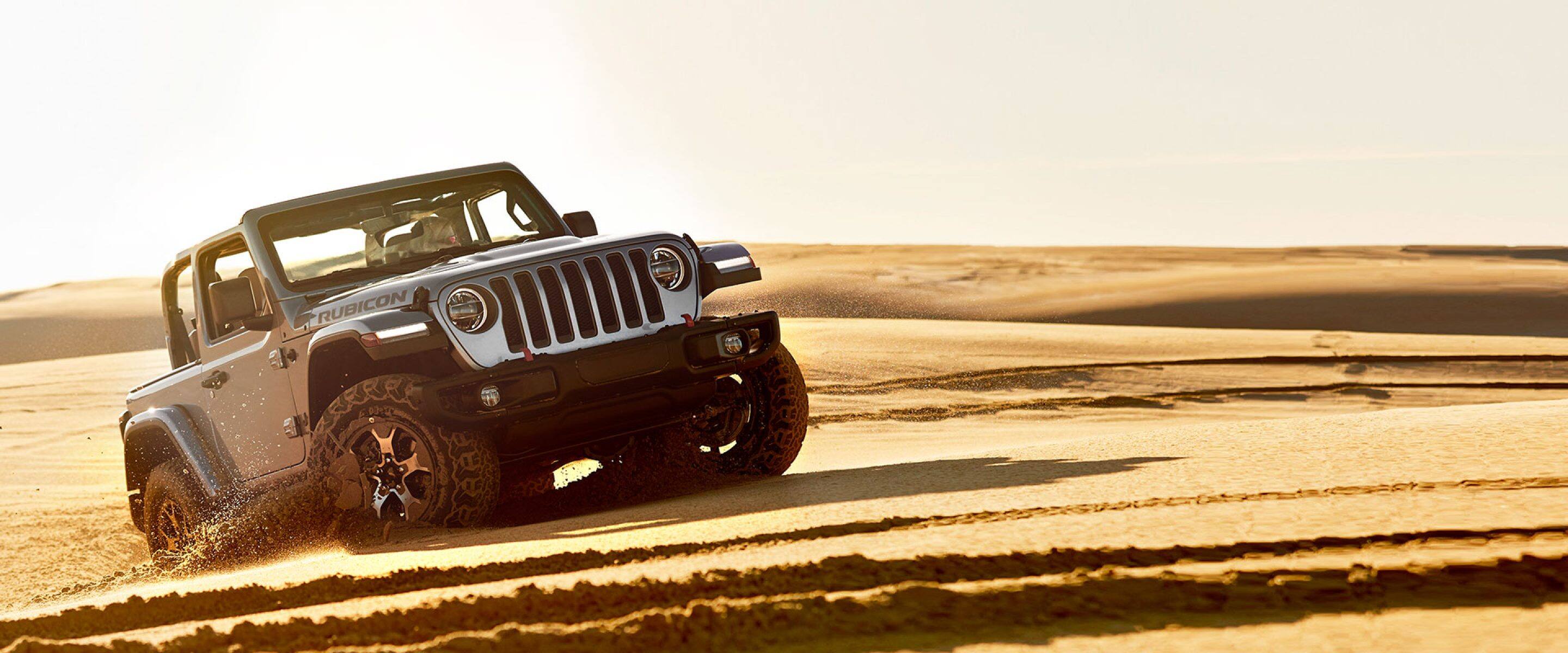 Top Jeep Wrangler Off-Road Accessories
Brought to you by Len Stoler CDJR
Whether you're thinking about buying a brand new Jeep and you want to know what parts are available through Mopar, Jeep's OEM parts manufacturer, or you've owned your Jeep Wrangler for a little while now and have decided it's time to start upgrading and customizing you've come to the right place. Down below we're going to take a look at some of the top Wrangler off-road accessories so you can plan out your build for your Wrangler. Once you know what you're going to do to your Wrangler, just give us a call. We'll order the parts for you and have a tech standing by ready to put them on your Wrangler.
Jeep® Performance Parts 2 Lift Kit
One of the first mods Jeep Wrangler owners make is putting a liftkit on their Jeep's. The liftkit not only provides a more aggressive stance it also provides a higher ground clearance and allows for larger tires to be put on your Wrangler. This kit includes 2.5″ diameter aluminum body monotube FOX shock absorbers and is ready to be put on a 2018 and up Jeep Wrangler Unlimited.
Part Number: 77072395AB
Fox Shocks
Improved Ground Clearance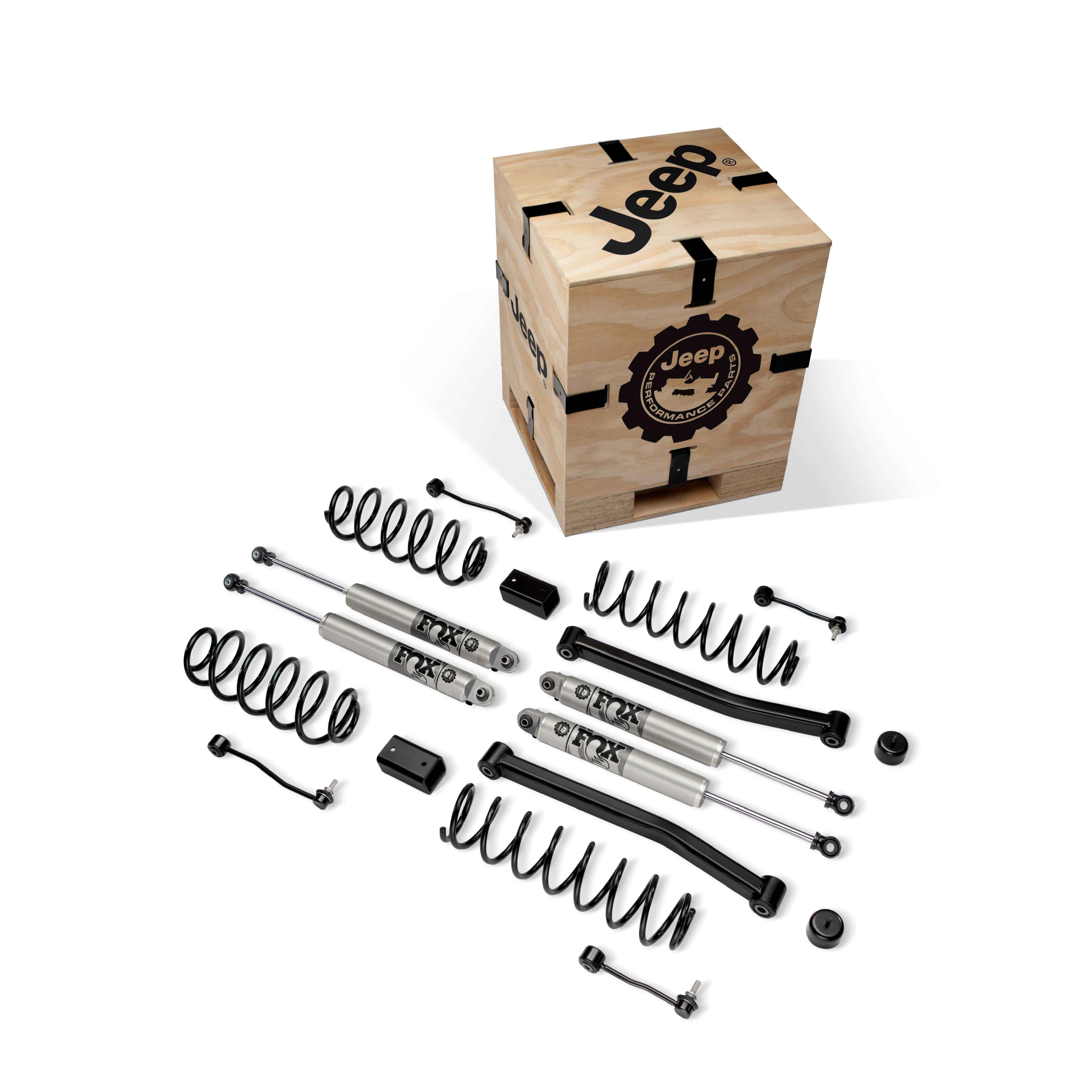 Steering Stabilizers
These specific Fox brand steering stabilizers can fit your Wrangler whether it be at stock height or already has 4-inches of lift.
Part Number: 77072360
Steering Dampner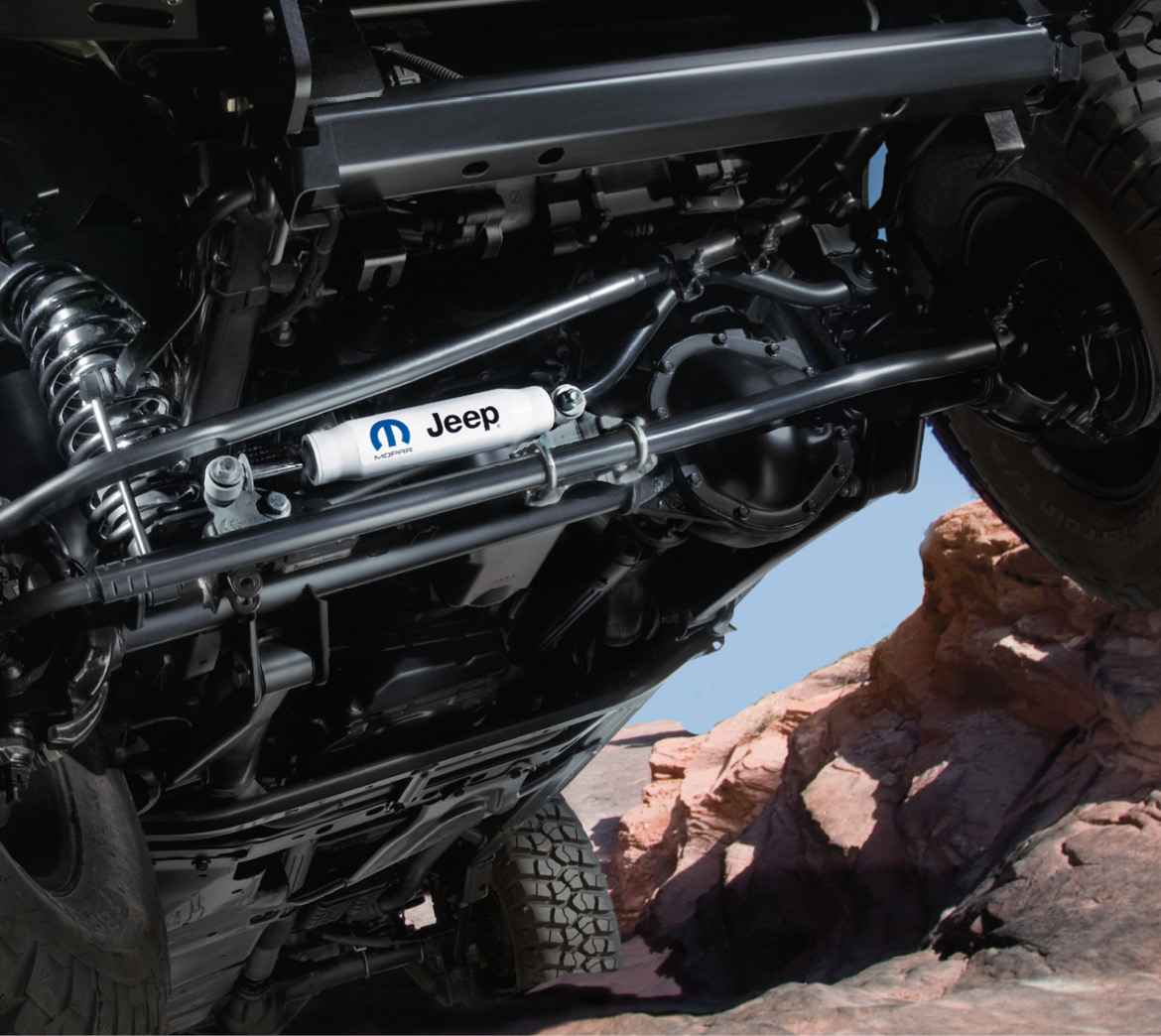 Cold Air Intake
Draw fresh air from outside your 3.6-liter powered Jeep Wrangler JL. The bolt-on system using a directional cone filter to pump cool outside air into the intake manifold. With this kit you'll experience higher engine horsepower and more torque.
Part Number: 77072433AC
Jeep Logo
Reusable Black Filter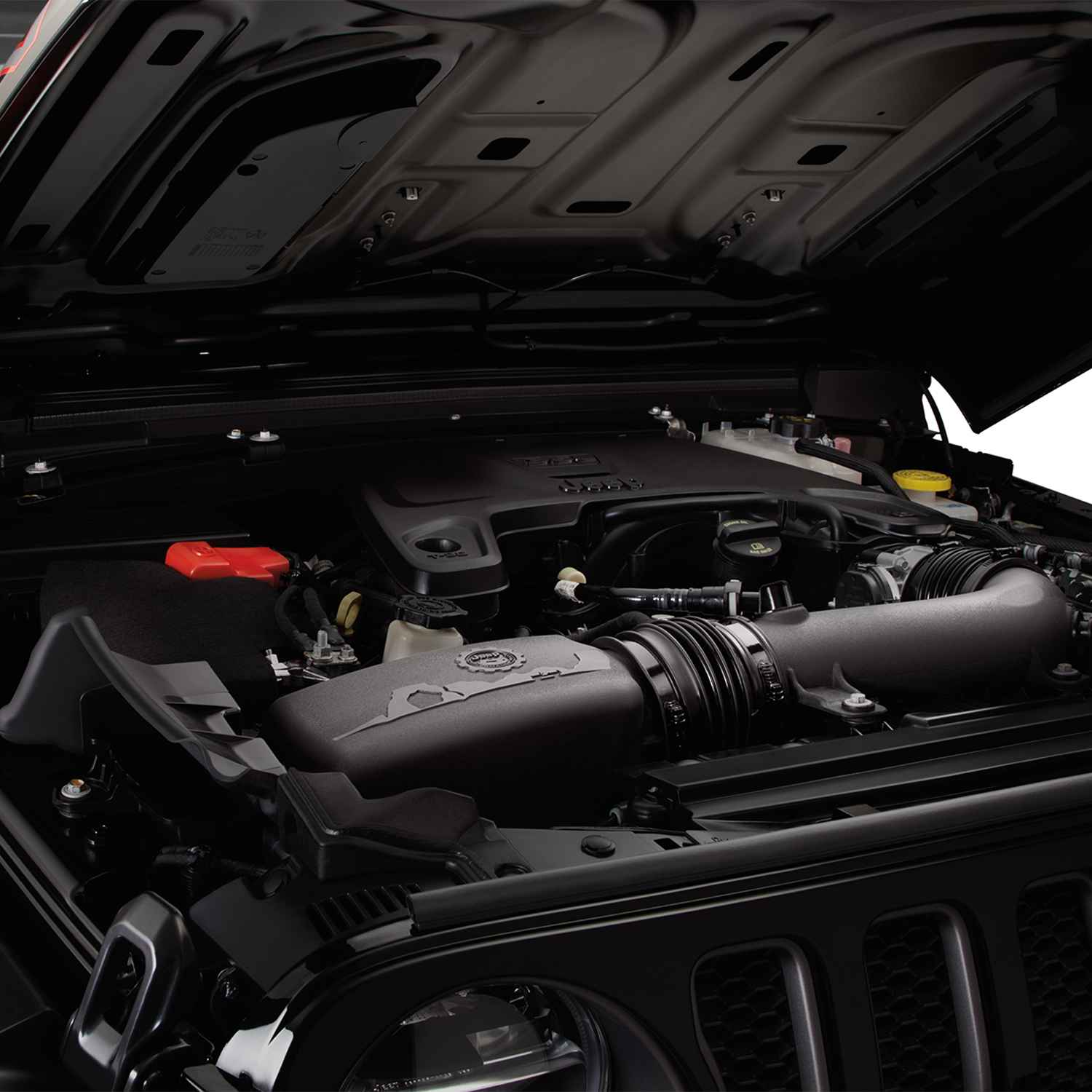 Snorkel
A snorkel allows you to direct cool air into your engine when driving through conditions like high water that would threaten normal air inlets. The snorkel fits airboxes on both the 2.0-liter and the 3.6-liter engines. Just like the cold air intake the snorkel is a bolt-on system that allows cooler air in through a directional cone filter which is then funneled to the intake manifold.
Part Number: 82215350AC
Snorkel
Black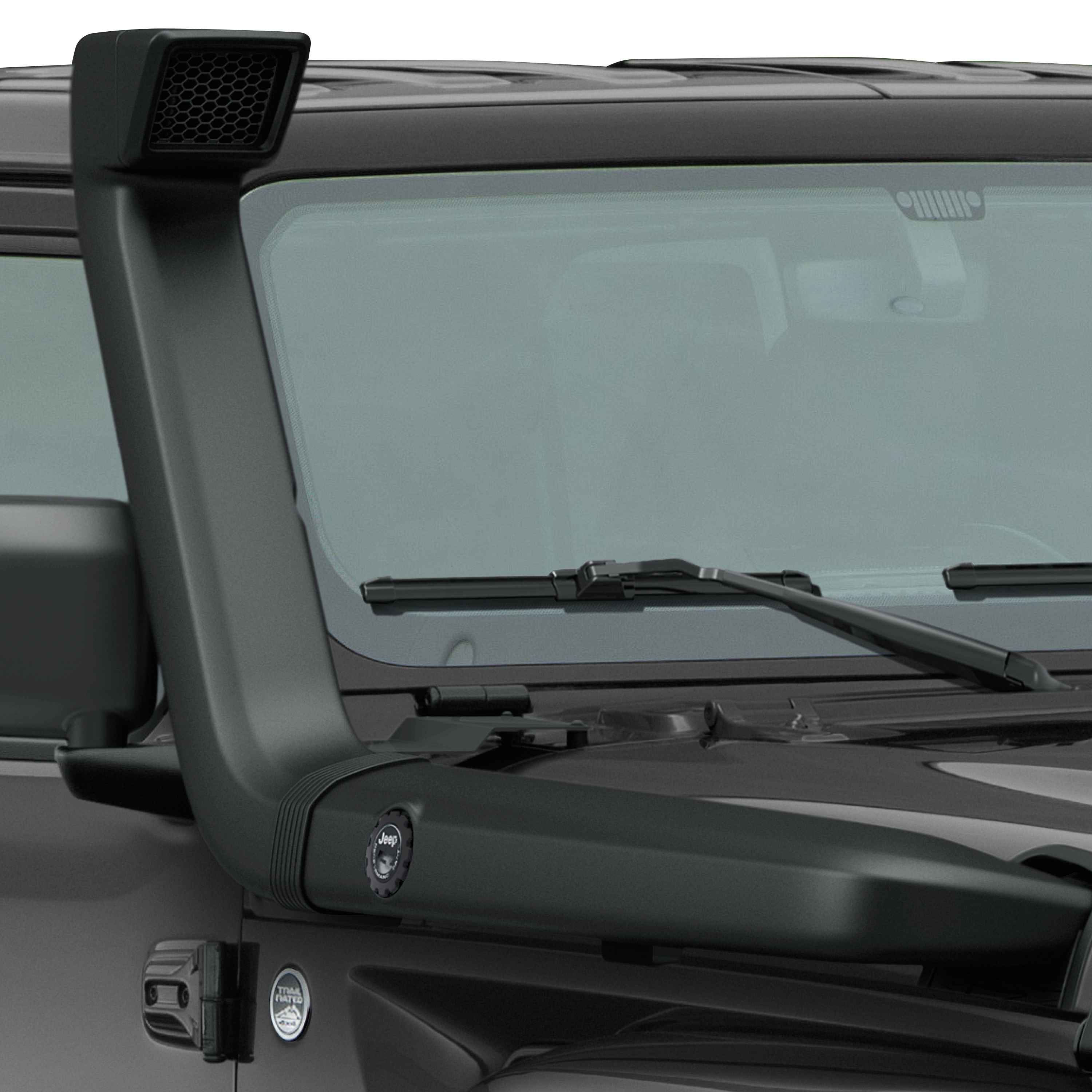 Dual Rear-Exit Exhaust
Who doesn't love the sounds of a throaty exhaust? We thought no one too. The best exhaust for your Wrangler JL is a Mopar® Stainless Steel Exhaust System. The system uses RSC technology to eradicates drone and features 3.5-inch chrome tips and stainless steel.
Part Number: P5160244AA
Chrome Tips
Stainless Steel

Mopar Wrangler Parts & Accessories in Westminster, MD!
We here at Len Stoler CDJR love to customize Jeep Wrangler models and the folks in our parts department are always ready to help you find the perfect part or accessory that you're looking for whether it be a liftkit, steering stabilizers, a cool air intake, or a new set of heavy-duty brakes. Once your part is in our qualified technicians are ready to get to work installing your newest piece of equipment so you can get out on the trails and starting enjoying your customized Wrangler.