Safety Features of the 2022 Wagoneer Westminster MD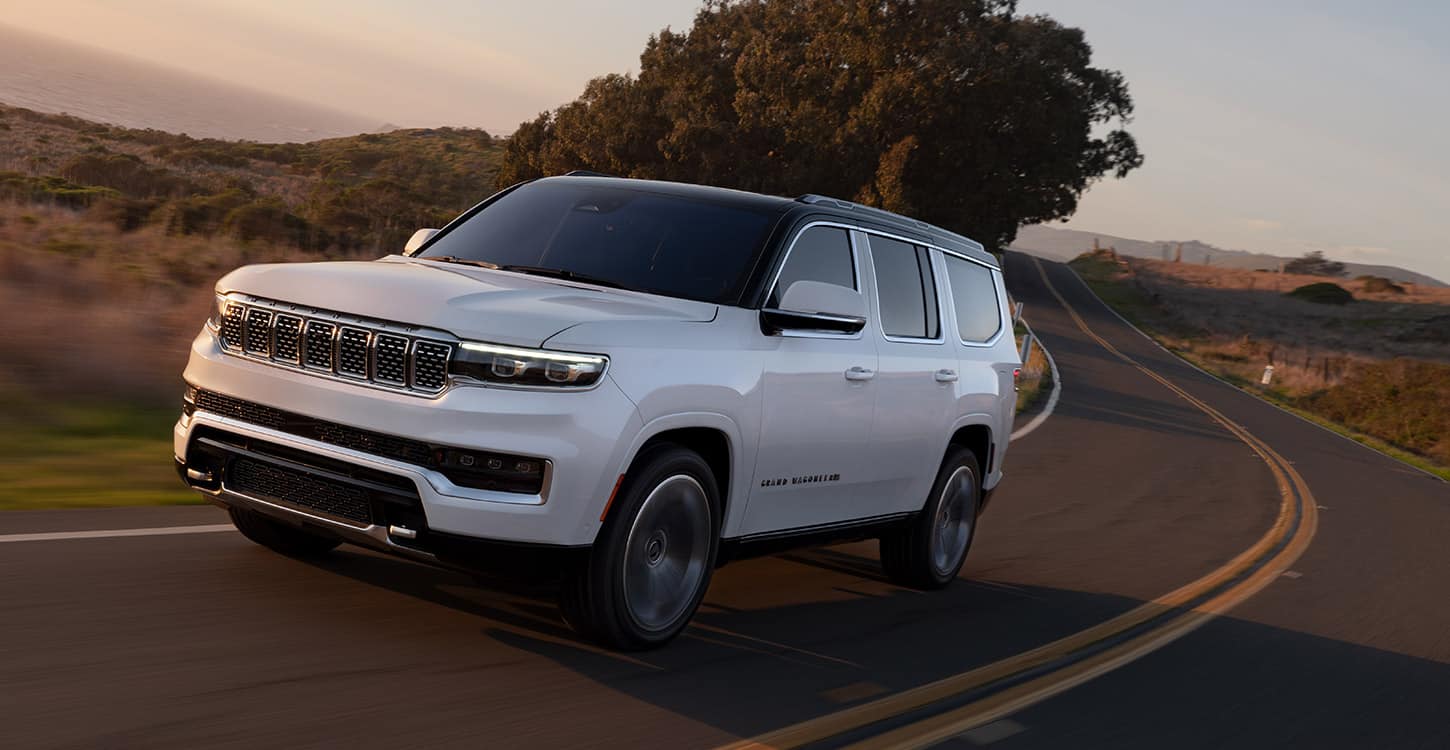 Safety Features of the 2022 Wagoneer
Brought to you by Len Stoler Dodge Chrysler Jeep
Are you as excited about the all-new 2022 Wagoneer as Len Stoler Chrysler Dodge Jeep RAM is? With over 120 safety and security features, the 2022 Wagoneer is sure to keep you and your family safe and sound. The designed team created innovative technologies that define the connection between driver, vehicle, and the road. The 2022 Wagoneer offers drivers legendary 4×4 capability, on-road refinement, and a host of state-of-the-art safety and Features. Jeep has loaded the 2022 Wagoneer with a host of segment-leading safety innovations and a combination of class-leading safety features. These features will enhance the driver's field of vision, will help make instrumentation easier to see, and enable driver-assist capabilities that accommodate collision avoidance.
The 2022 Wagoneer will feature Controller Area Network communications.
The 2022 Wagoneer will feature a new electrical architecture system that will facilitate secure messaging in Controller Area Network (CAN) communications. The CAN system allows for enhanced driver-assist features, like Hands-free Active Driving Assist autonomous functionality. Some of those autonomous features are Active Driving Assist, Hands-free Active Driving Assist, and ParkSense Automated Parking System.  Hands-free Active Driving Assist offers hands-off driving no matter the speed along with lane-centering on approved roadways, providing an outstanding driving convenience. The system will predictively slow the vehicle down in tight curves, automatically resume control after driver override and verify that they are paying attention to the road.
How far out can Jeep's Night Vision with Pedestrian and Animal Detection system sense?
Night Vision with Pedestrian and Animal Detection will be offered on the 2022 Wagoneer for added safety. This system will use thermographic technology to amplify the reach of the Wagoneer headlamps. Infrared sensors scan for heat signatures of pedestrians or animals in the road ahead. The sensors can monitor up to 219 yards in front of your car. If someone or something is located, their positions are outlined in the driver's instrument cluster.
How does the Intersection Collision Assist system work?
The Wagoneer's Intersection Collision Assist system helps to detect if a vehicle is approaching when you are approaching a crossroad. There are four radar sensors and a camera that determine if a collision is imminent. If so, the system will provide an audible and visual alert. If the driver does not respond, the system will automatically activate the vehicle's brakes. The Intersection Collision Assist system will be available on the 2022 Wagoneer.
Will the 2022 Wagoneer offer a Drowsy Driver Detection System?
The 2022 Wagoneer will offer drives the Drowsy Driver Detection System. This detection system will track your vehicle's movements and learn your driving style, for example, actions like lane deviation and interaction or steering wheel activities, to understand driving behavior allowing it to whether or not the driver is drowsy. If certain thresholds are reached, the system will alert the driver with audio and visual cautioning the driver to pull over. If the driver fails to pull over or correct their driving, the system can intervene with steering wheel input and brake activation.
What is Jeep's Digital Rearview Mirror system?
With Jeeps Digital Rearview Mirror system will replace your traditional rearview mirror with a 9.2-inch LCD screen that will show you real-time video from a rear-facing camera. This system allows for unobstructed views by the D-pillars or rear seats like a traditional rearview mirror would. If the Digital Rearview Mirror is not in use, the screen will revert to a reflective mirror by toggling the switch underneath.
Len Stoler Chrysler Dodge Jeep RAM is excited to announce the launch of the 2022 Wagoneer!
Suppose you would like to learn more about the 2022 Wagoneer's safety features, then stop into Len Stoler Chrysler Dodge Jeep RAM and speak with a sales associate today! We have an extensive inventory of all types of Chryslers, Dodges, Jeeps, or RAM trucks you can see on our website.