2020 RAM ProMaster Baltimore MD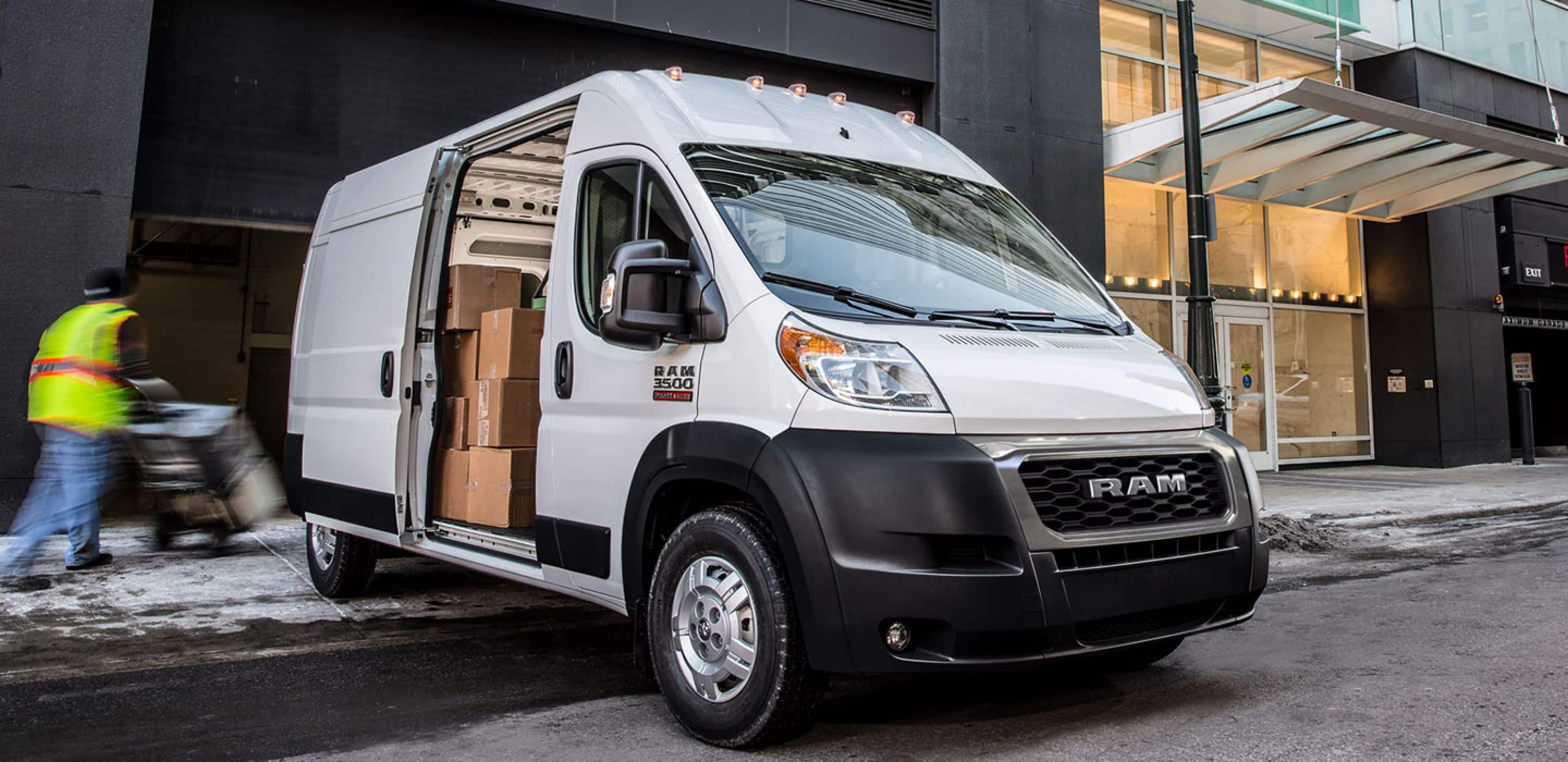 2020 RAM ProMaster at Len Stoler Dodge Chrysler Jeep
Work vans seem to be everywhere. Small and large businesses alike rely on these beautiful machines to get their cargo from place to place. With so many brands putting out these types of vehicles, it can be hard to know which one is best. Introducing the 2020 RAM ProMaster! This fabulous work truck has abandoned the pickup based platform. It has gone with a design that is a bit narrower, which allows for more excellent maneuverability, taller to allow for easier access, and more fuel-efficient so you don't have to waste time at the pump. The RAM ProMaster comes with front-wheel-drive, which provides for a lower cargo floor as well as taking sharp turns quickly. Space is also generous as when the ProMaster is appropriately equipped; it comes with 460 cubic feet of cargo. Towing numbers are also substantial as the ProMaster can haul 6,800 pounds with a payload capacity of 4,680.
Engine Performance
3.6-liter V6 engine
Front-Wheel-Drive
280 Horsepower
Safety Features
Six Airbags
Electronic Stability Control
Anti-Lock Brake System
Vehicle Design
Rearview Camera
Air Conditioning
5-inch touchscreen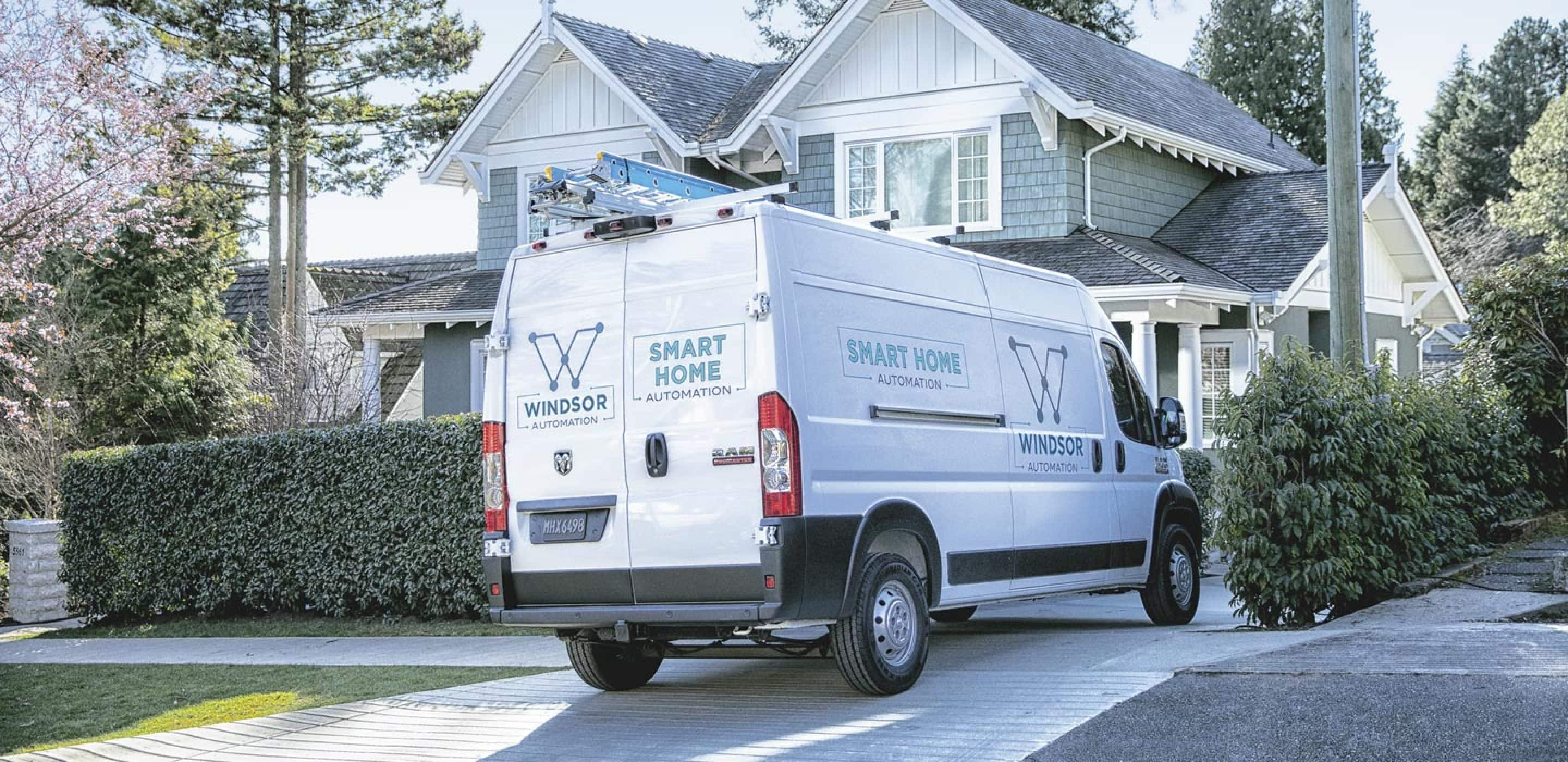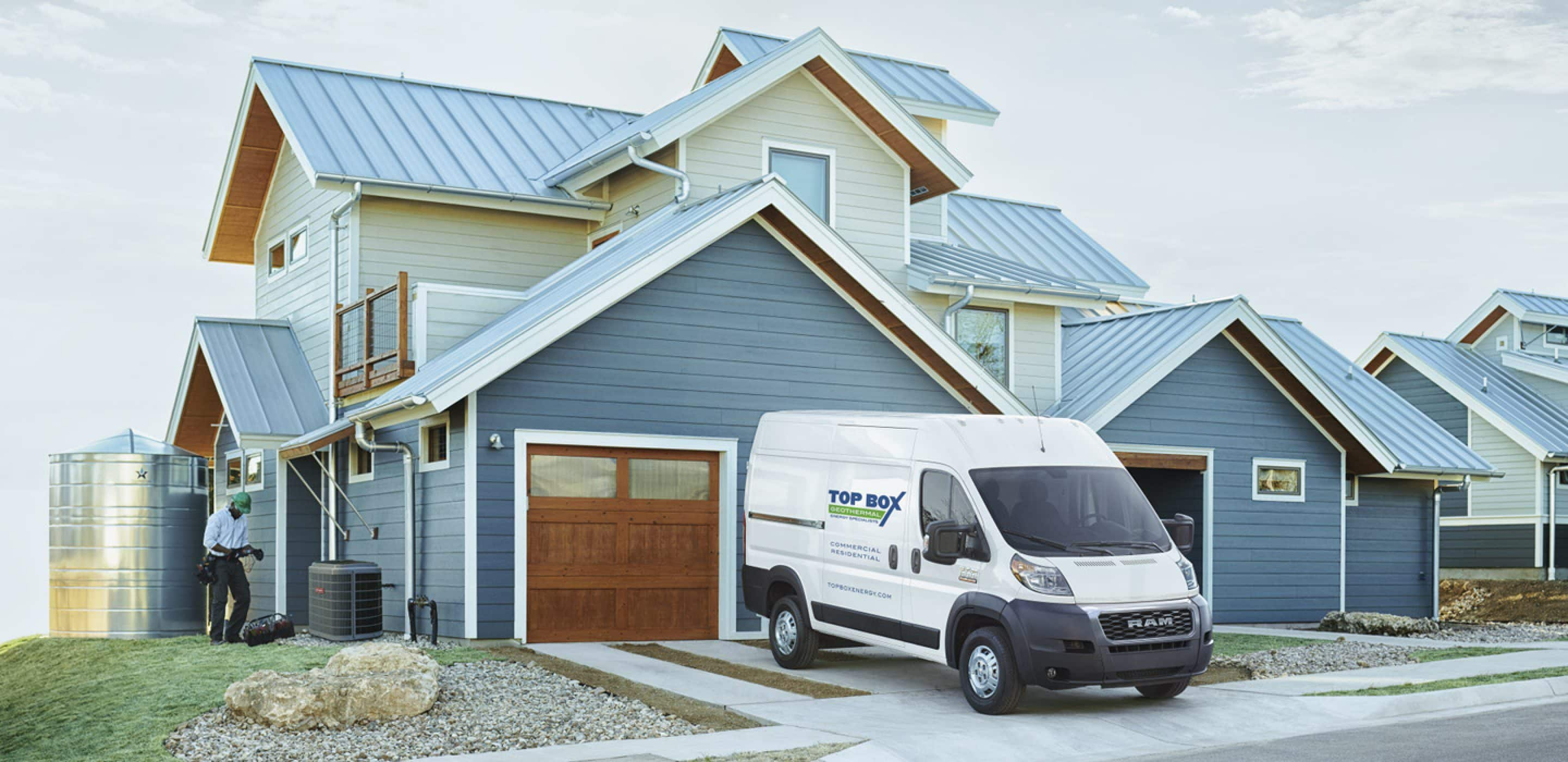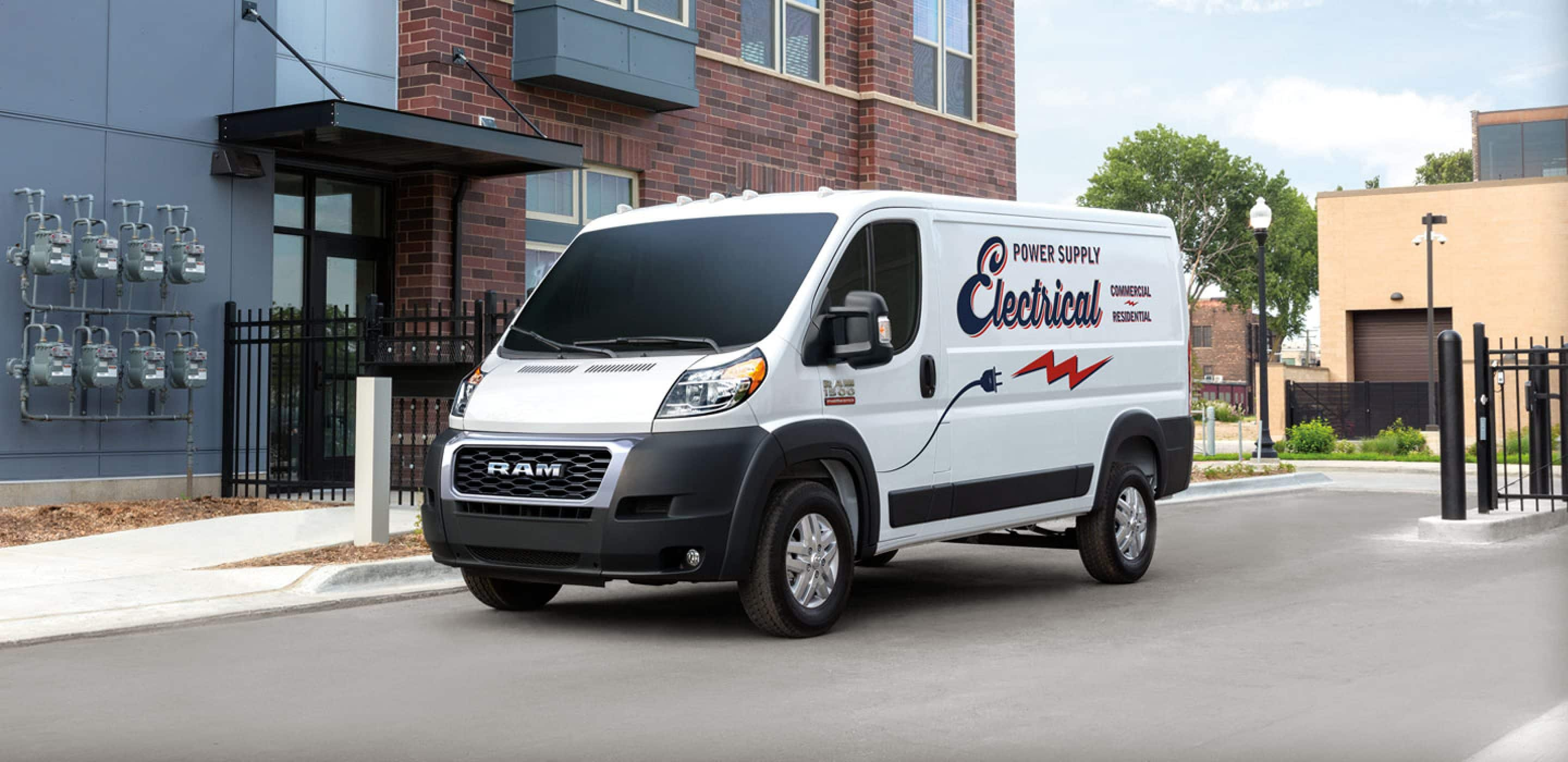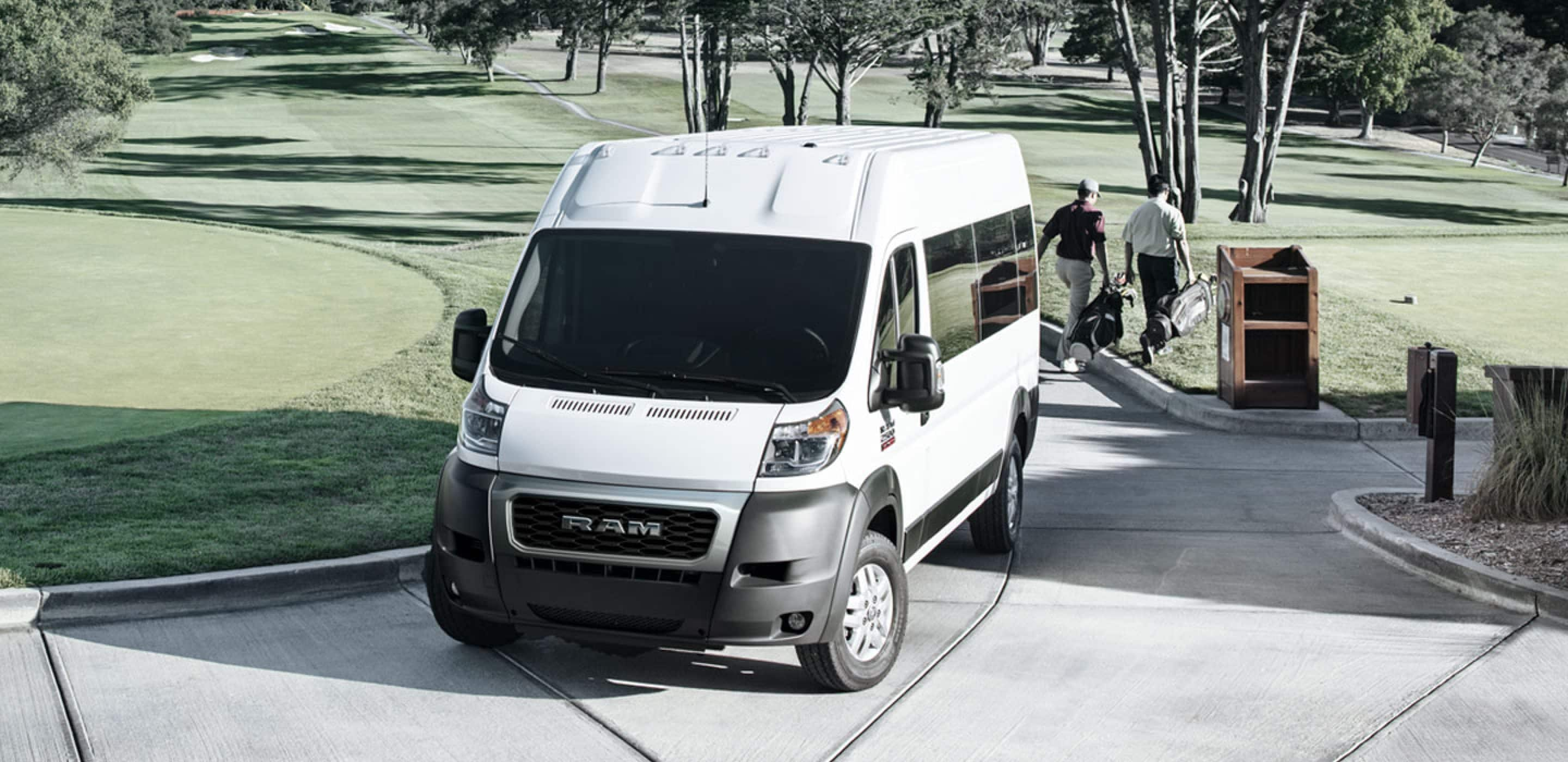 What is the engine for the 2020 RAM ProMaster?
The RAM ProMaster comes with one engine, but its a powerful one! It's a 3.6-liter V6 with 280 horsepower and 260 lb-ft of torque. The engine sends power to the front wheels and a six-speed automatic transmission. The combination of front-wheel-drive and the six-speed automatic provides a smooth ride as well as the ability to take sharp corners with the greatest of ease. On top of being incredibly fuel-efficient, the ProMaster can haul a ton of cargo. The Ram ProMaster has a payload capacity of 4,680 pounds with the ability to tow 6,800.
What are notable features on the 2020 ProMaster?
A large van that seats two and has a large cargo area that is design for storing gear, the RAM ProMaster also comes with a ton of features. There are no normal trim levels, but the 1500, 2500, and the 3500 indicate the size of the vehicle. The higher the number is, the taller the roof and wheelbases are. Payload rating also increases the higher you go as well. As for features, the ProMaster comes with split-opening rear cargo doors, manually adjustable mirrors, a rearview camera, remote locking and unlocking, air conditioning, a four-speaker audio system, and a 5-inch touchscreen. There is also a long list of options, including power-folding and heated mirrors, sliding side doors, rear parking sensors, and sliding side doors. Also coming standard are rear windows, cruise control, a suspended driver's seat, heated seats, a tow hitch, and cargo-area climate control. The possibilities are endless on how you can customize your RAM ProMaster!
What are some of the safety features?
With intelligent technology, the RAM ProMaster is a work vehicle that feels safe and secure no matter where the job takes you. Standard on all versions of the ProMaster comes with a Rear Back-Up Camera and a Rear Park Assist System, which will help with your ability to see when shifting in reverse. This advanced technology has built-in sensors, cameras, and software to help keep you informed and in control. Available is Electronic Stability Contol, Trailer Sway Contol, and All-Speed Traction Control. Six airbags give you peace of mind should a collision occur. These airbags come with adaptive venting technology in the driver, and front passenger airbags help offer more protection to the passengers of the vehicle.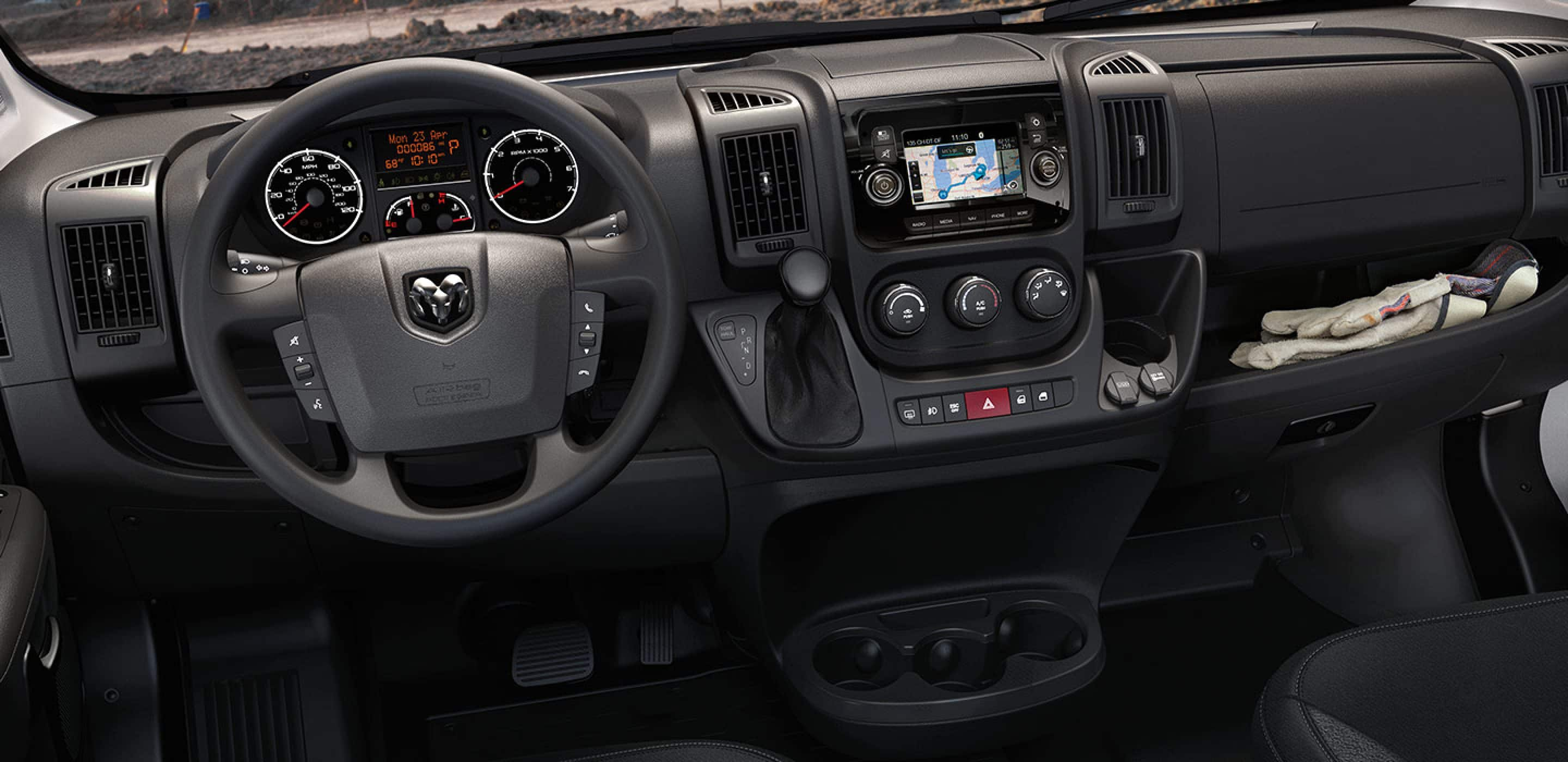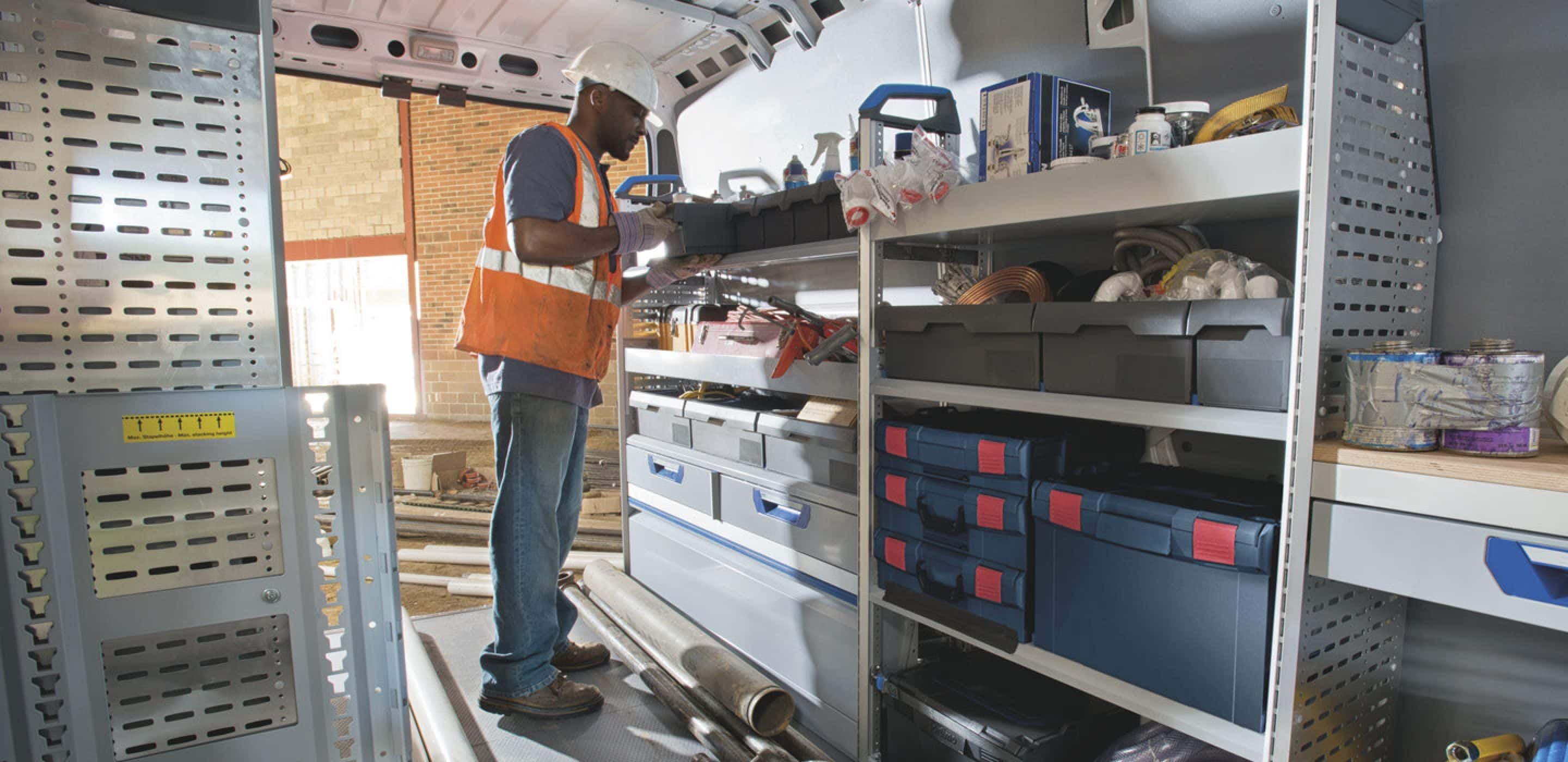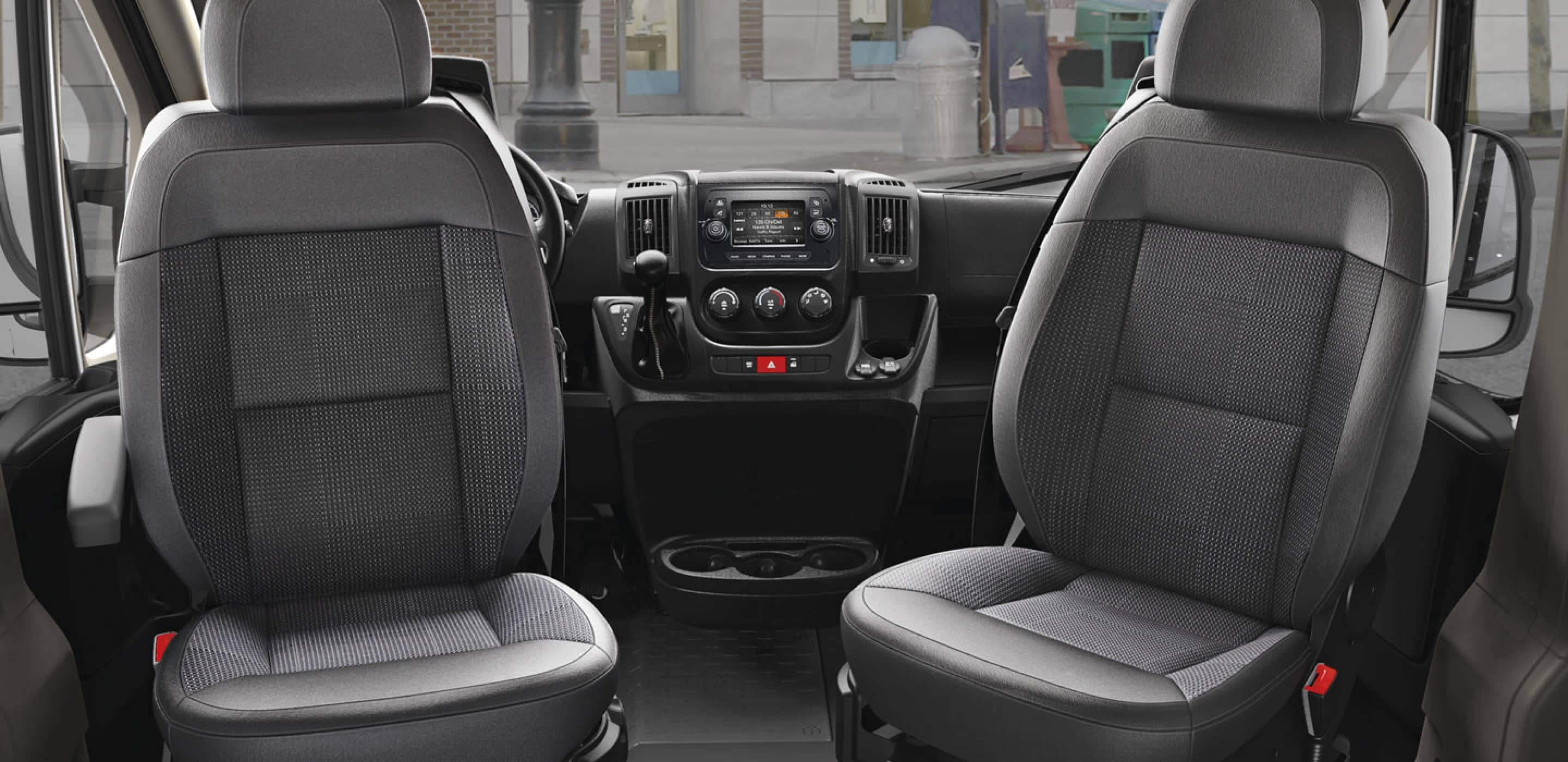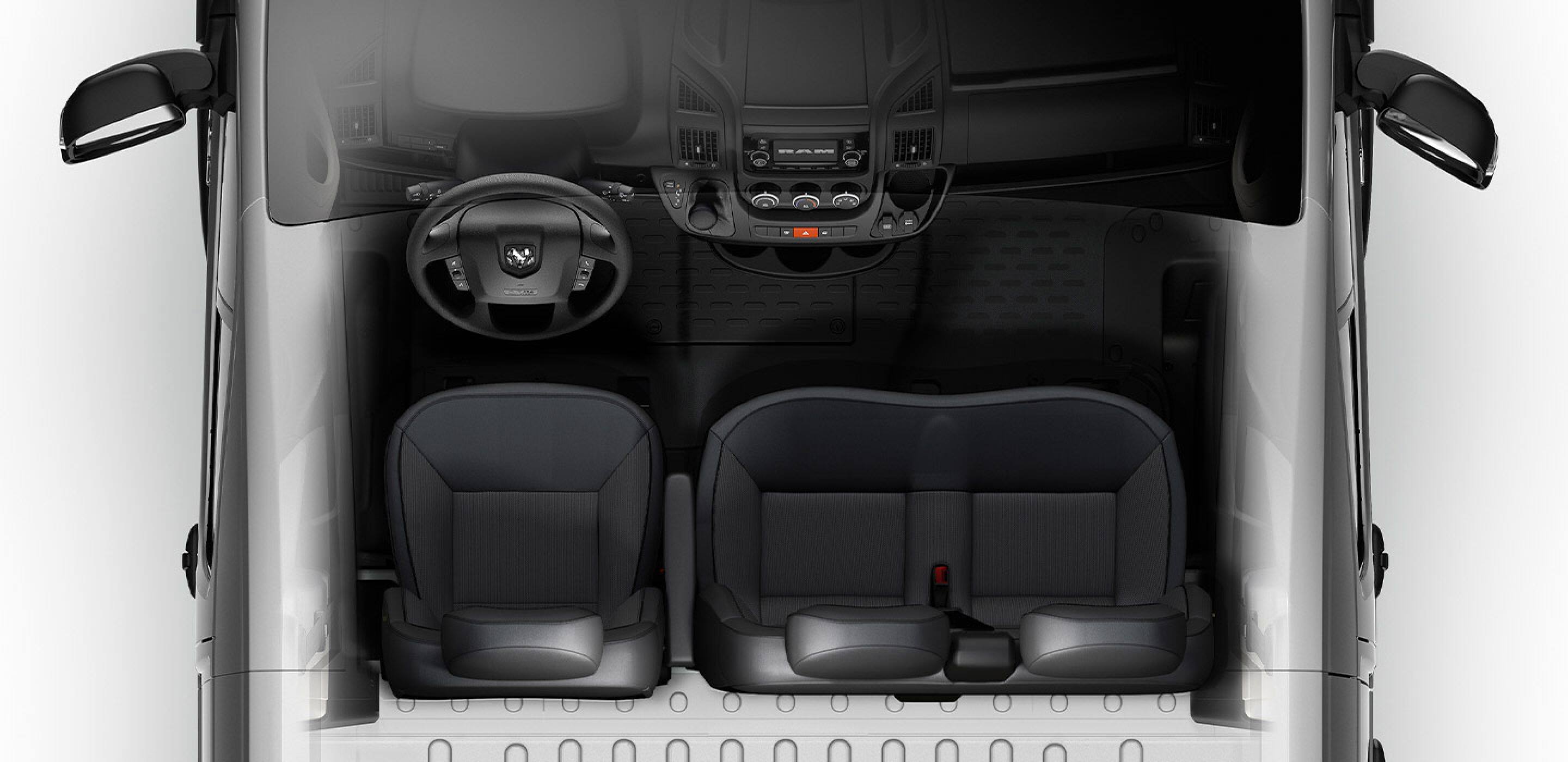 Final Thoughts on the 2020 RAM ProMaster
Owners of businesses or those who need to haul a ton of stuff should take a look at the 2020 RAM ProMaster! The towing and payload capacity allows you to carry cargo more comfortable, while the powerful V6 engine and 280 horsepower are perfect for this type of vehcile. You can also customize the ProMaster however you like thanks to its numerous options and a substantial amount of features. All of this is protected by a ton of safety features, which allows you job to job with confidence. Need more information? We recommend heading down to the dealership and speaking with one of our knowledgeable representatives and taking a test drive!
Apply for FinancingSchedule Service