2020 Jeep Wrangler EcoDiesel Baltimore MD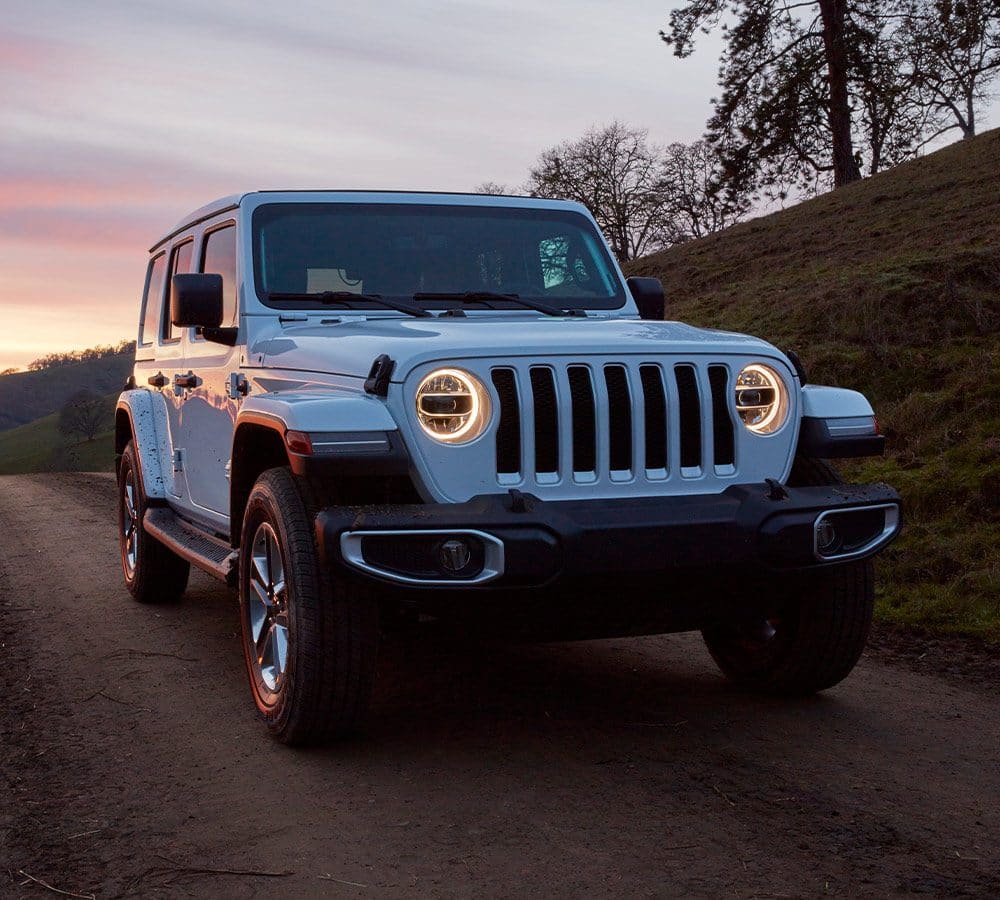 2020 Jeep Wrangler EcoDiesel
Brought to you by Len Stoler CDJR
The Jeep Wrangler has never once been a vehicle you could call boring, and in the 2020 model year, Jeep is making sure that you are getting all of the features and engine options you deserve. You can tell by the addition of the 3.0-liter EcoDiesel engine, which is available on Wrangler Unlimited models across the lineup. Why is this EcoDiesel so special, you might ask? Well, there are many reasons why this particular engine is worth learning more about. Down below we are going to be discussing the ins and outs of this EcoDiesel, in order to showcase just what makes it such a great addition to the other available engines. If you're ready to learn more, then keep reading down below.
How powerful is the 3.0-liter EcoDiesel?
There's no point in beating around the bush, the EcoDiesel engine is incredibly powerful, and it's time that everyone learns just how powerful. You will be able to kick out up to 442 pound-feet of torque, and up to 260 horsepower. In order to handle this amount of torque, you'll find this engine connected to a TorqueFlite eight-speed automatic transmission. This transmission was specifically calibrated for low RPM shifts, and the rigors of both on- and off-roading. You will never feel like you're lacking in any category, and your off-roading adventures will never feel boring. 
What has changed with the EcoDiesel engine?
The EcoDiesel engine has changed a lot for its introduction in the Wrangler lineup. One of these changes is a new-generation water-cooled turbocharger, with low-friction bearing and a variable geometry turbine. You will also be able to enjoy redesigned cylinder head intake ports, which works to increase fuel economy, and performance. Even the exhaust gas recirculation system has been updated, with the addition of a low-pressure circulation system that minimizes energy losses. We also want to make sure that you check out the lightweight aluminum alloy pistons, which reduce the parasitic losses. As you can tell, Jeep has done many things to ensure that this engine is working how it should.
What features might I find with the 2020 Wrangler?
In order to give you the features you're looking for, Jeep has included a great lineup for the four-door models. With the base trim, Sport, you'll find an LED overhead cargo light, and air conditioning. Another trim, Sport S, adds power windows and locks, 17-inch aluminum wheels, a tilt/telescoping steering wheel, and power heated side mirrors. One of the higher trims, Sahara, includes a SiriusXM satellite radio, tubular side steps, dual-zone automatic climate control, all-terrain tires, and 18-inch wheels.
What does Len Stoler CDJR have to offer?
Here at our dealership, we make sure that everyone in the Baltimore, MD area has access to the best
Jeep Wrangler inventory
around. These vehicles are unique, offering something that no other vehicle can give you. The off-roading capabilities are out of this world, and we would love to see you at our dealership!