2017 Chrysler Pacifica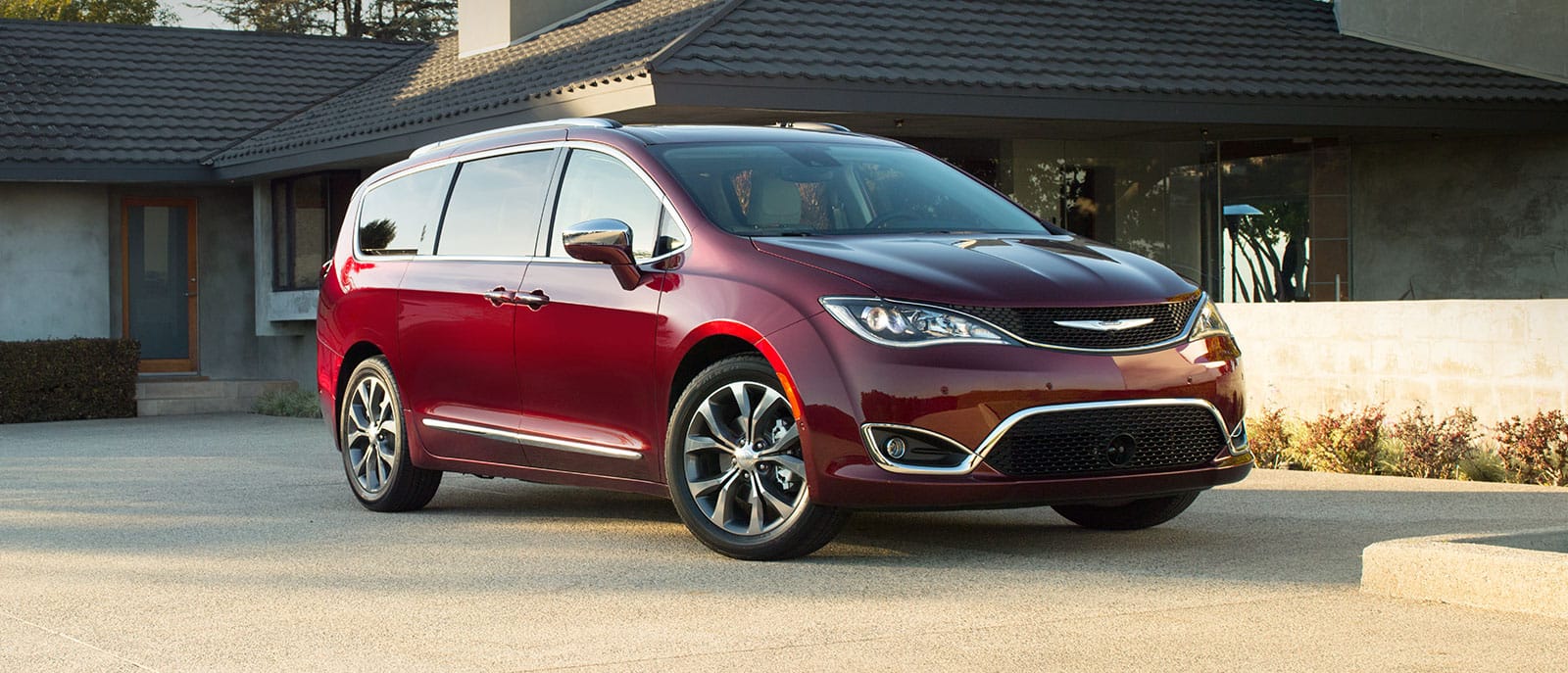 Inventory
Get Financing
Service
Find Parts
Contact Us
2017 Chrysler Pacifica at Len Stoler Dodge Chrysler Jeep for Westminster, MD
With its stylish looks and clever features, the all-new 2017 Chrysler Pacifica returns as one of our top picks for a minivan this year. The Pacifica is easy to transform from people hauler to cargo hauler; with upscale interior; roomy third-row seat; many convenience and luxury-based features available; and class-exclusive hybrid engine option. 2017 Chrysler Pacifica and Pacifica Hybrid revolutionize the minivan segment with nearly 40 new minivan firsts. Re-engineered from the ground up on an all-new platform for class-leading ride, handling, and noise, vibration and harshness, after creating the minivan segment more than 30 years ago, FCA US now boasts an unmatched 115 minivan innovations.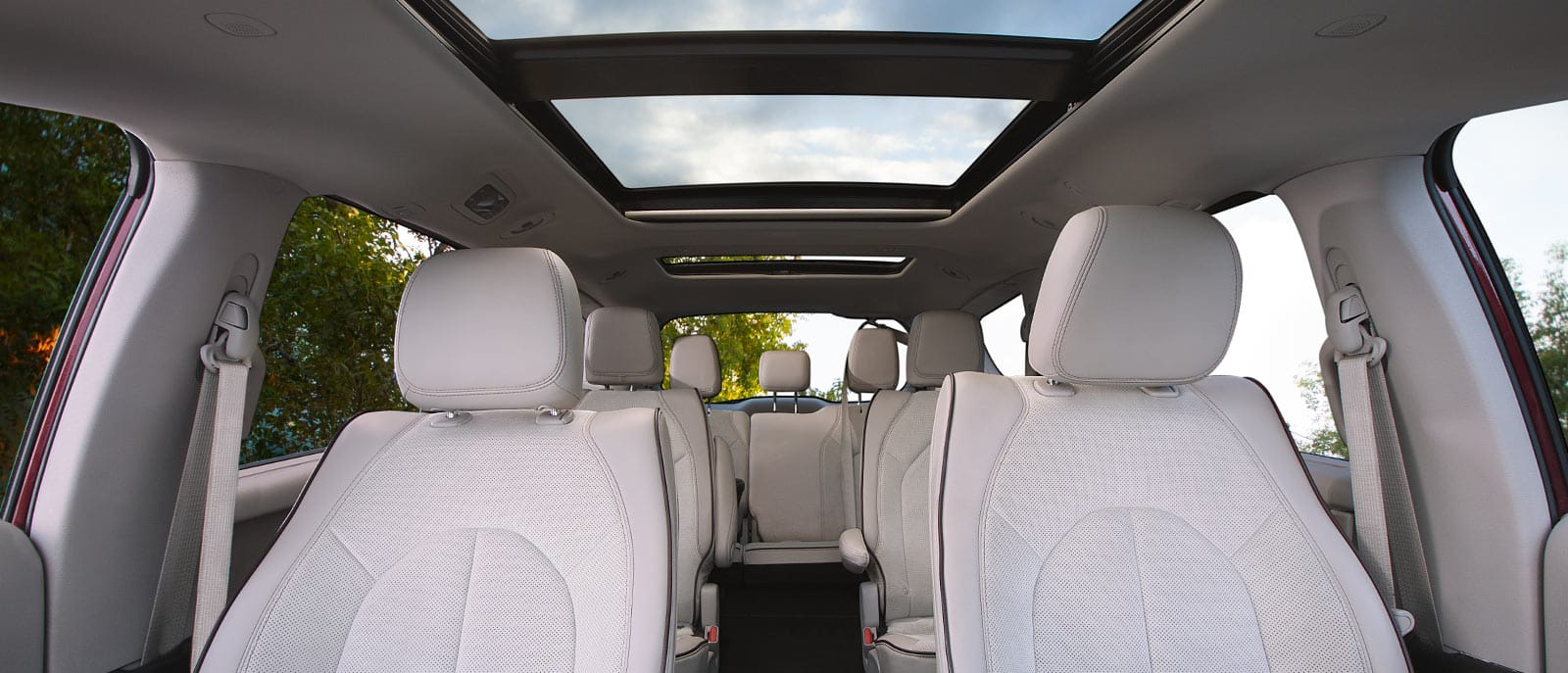 Under the Pacifica's Hood
A nine-speed automatic transmission, replacing the previous six-speed in the gas version, improves efficiency and performance. However, a bigger factor in boosting both is weight reduction, down over 300 pounds versus the Town & Country according to FCA, as well as slicker aerodynamics. The Chrysler Pacifica with the 3.6L gas engine gets an unsurpassed 28 highway mpg, while the hybrid model gets an amazing 80 MPGe. Even though the All-New Chrysler Pacifica provides ample interior storage space with the Stow 'n Go Seating and Storage System it also provides up to 3,600 lbs of towing capacity. Chrysler expects the hybrid to be able to travel up to 30 miles on electric power alone before it switches over to regular gas/electric hybrid operation and claims an 80 MPGe estimate. As with other hybrids, some battery recharging occurs naturally when braking or coasting. The plug-in nature of the van means its battery pack will be primarily recharged from a power cord, however. With a 240-volt charger, Chrysler says recharging a depleted battery will take just two hours.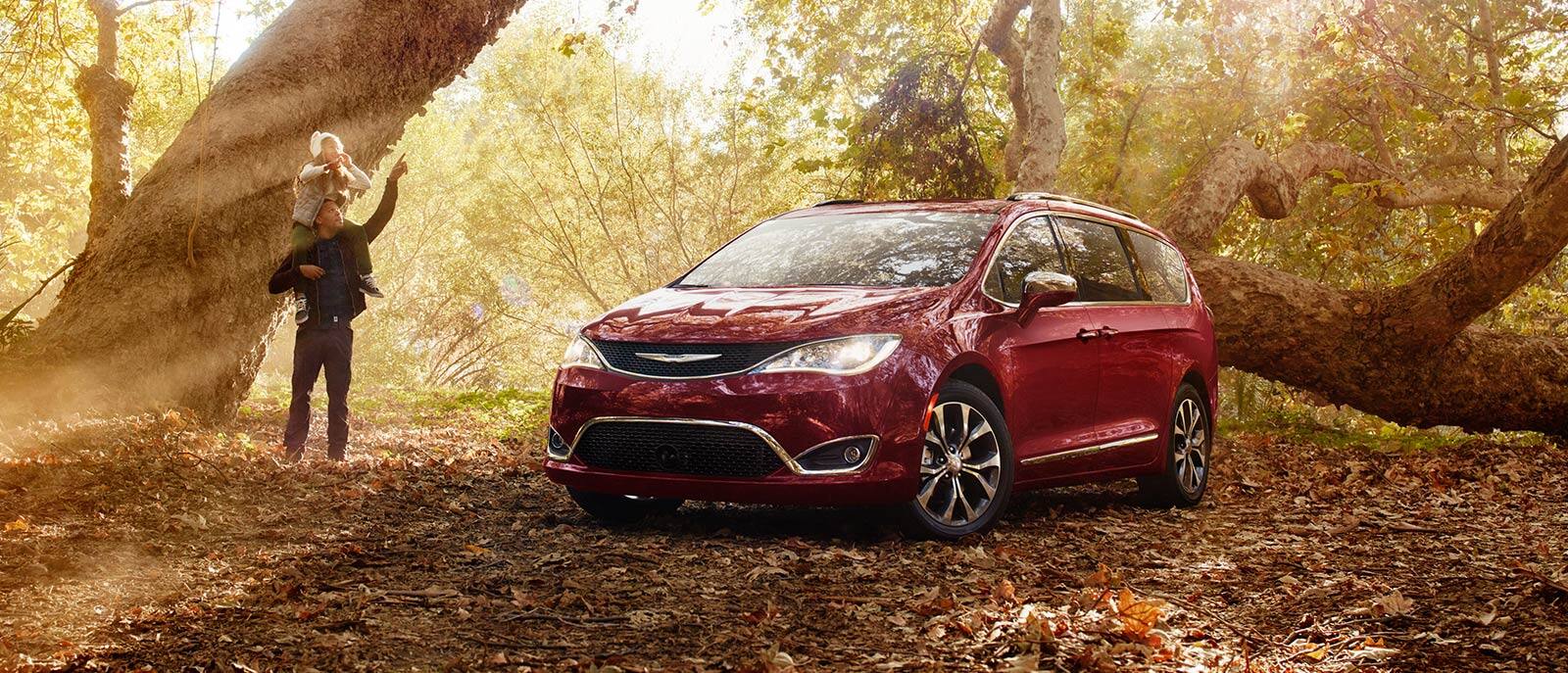 Design of Chrysler Pacifica
Chrysler's goal was to create a one of a kind, truly original minivan. After years of designing and planning, the result is a minivan with a brand-new vehicle architecture, striking good looks and unprecedented functionality. The redesigned headlamps on the Chrysler Pacifica are as beautifully sculpted as they are effective. Available LED lower light pipes and headlamp bezels are finished in chrome for an integrated appearance with the upper grille. The Chrysler Pacifica was designed with comfort in mind, so naturally they started with the seats. The Pacifica has a 12-way adjustable driver seat including four-way power lumbar support so passengers can customize their comfort. The available Stow 'n Vac™ Powered by RIDGID® is the most powerful in the segment and easily extends throughout the entire cabin-ready to keep your machine clean. The Pacifica's dashboard has a modern and flowing look that's topped off by the new metallic rotary gear selector knob that looks and feels more upscale than the typical stubby minivan shifter.
Do you have any vehicle incentives?
Yes, we have some vehicle incentives currently! Click for selection:
Do you have any online packages?
Check out our Online VIP Package: Click for packages:
Can I schedule service online?
Yes, you can schedule service by clicking this link!  Click to schedule:
Conclusions
The 2017 Chrysler Pacifica is available in five models and the Pacifica Hybrid in two models. The Chrysler Pacifica will be available in dealer showrooms in spring 2016, with the Pacifica Hybrid arriving in the second half of 2016. 2017 Chrysler Pacifica brings sculptural styling, beautiful surfacing and highly crafted execution to the minivan segment. The all-new 2017 Chrysler Pacifica showcases the latest in advanced safety and security technology, offering more than 100 standard and available features. These features include Keyless Enter 'n Go, remote start, and heated and ventilated seats. Other notable features include segment-first handsfree sliding doors and liftgate, which are operated by making a kicking motion under the sliding door or bumper to open or close the sliding doors or liftgate.
Read Our Other Reviews
2016 Dodge Charger
2016 Chrysler 200
2016 Chrysler Town and Country